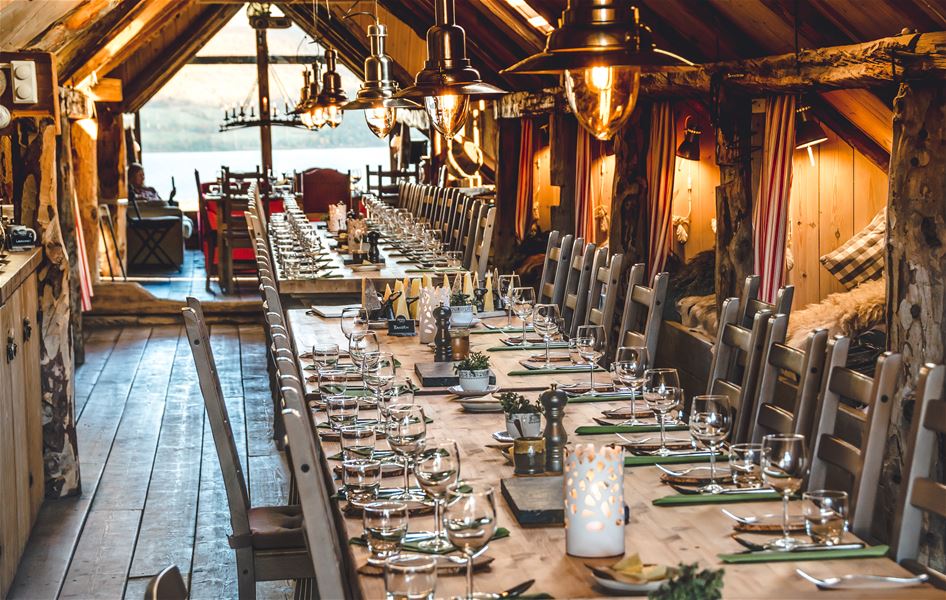 At Brimi Seter, we offer unique experiences, home-produced food and lessons for young and old. You get to know the farm animals and the history, and you get to see how the milk is turned into cheese. Here is beautiful nature, real silence, and cultural history at its best.


Summer season
We open the summer season at Brimi seats around the end of school each year.
And then open every day all summer until about the start of school. Check the website for updated dates.

Open seating cafe and shop 11-18 every day in the summer season:
Setter food such as sour cream waffles, sour cream porridge/cured food and good old-fashioned meat soup with good home-baked bread.
Other lunch dishes, such as sitter pizza, can also be on the table.
In our seat shop, we sell our own seat products from milk, seat pigs and cattle. You will also find a selection of other local food products and gift items here.

In summer, you have the opportunity to spend the night in a brisket upstairs in the barn, a lavo in the yard or a room in the seat house, and be served our signature menu, a 4-course tilt-to-toe menu at the long table in the barn every evening at 7 p.m.
We offer a 1-day package and a 2-day package, where tilt-toe is included in the package.

You can find web booking at www.brimi-seter.no

4-course tilt-to-toe menu
Our signature menu is popular and a meal a little out of the ordinary.
Then we set up a long table in the barn and set out home-forged table grills and melt home-produced cheese.
It is served with lots of good flavors and storytelling.
Table setting at 19. (Table reservation)
We serve a tilt-to-toe menu every evening in the summer season, and on Saturday evenings in the spring and autumn seasons.
You can reserve a place in our web booking.

Weekend package spring/autumn season
In spring and autumn, from mid-May to the end of October, we offer a comprehensive weekend package.
These are often popular weekends for trips with friends/family celebrations.
We accept larger groups/companies on weekdays in the autumn season.

3-course set menu on Friday evenings in the spring and autumn season
Our weekend guests are served a good 3-course meal on Friday evening.
You can now order this too. Table setting at 8 p.m. Contact by email for more info.