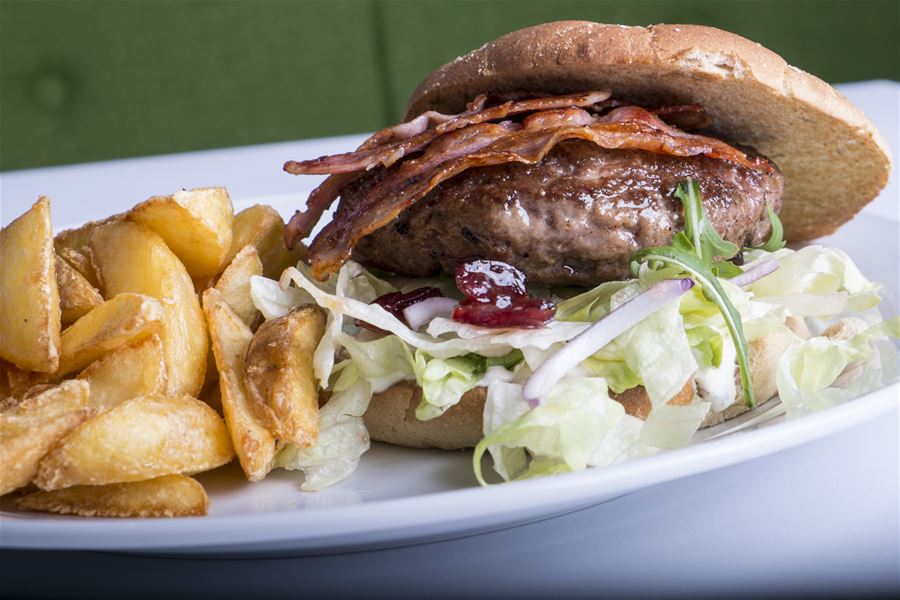 You'll find Moskusgrillen in the city centre of Dombås, in the heart of Gudbransdalen valley. We serve home cooked, tasty meals. We have a vast menu ranging from hamburgers and steaks to steaming hot pizzas, served in a relaxing and unique atmosphere.


"Stop by Moskusgrillen for at quick bite to eat, or bring your friends and family for a night out. We have facilities for groups and smaller social events, and we also offer catering and deliveries.

Choose from our vast BBQ menu and our delicious pizzas, or maybe you prefer a light salad or a fresh baguette?
We also have a children's menu, where all the meals come with a small surprise.

If you are looking for traditional Norwegian food, Moskusgrillen is a good choice. Here you can sample things like «stekt flesk» and «potetball».

We seat 105 guests indoors, and we also have a large terrace where you can enjoy the scenery in the summertime.
Welcome to Moskusgrillen – your number one restaurant in Dombås!