Nordigard Blessom
Nordigard Blessom
Nordigard Blessom
Nordigard Blessom
Nordigard Blessom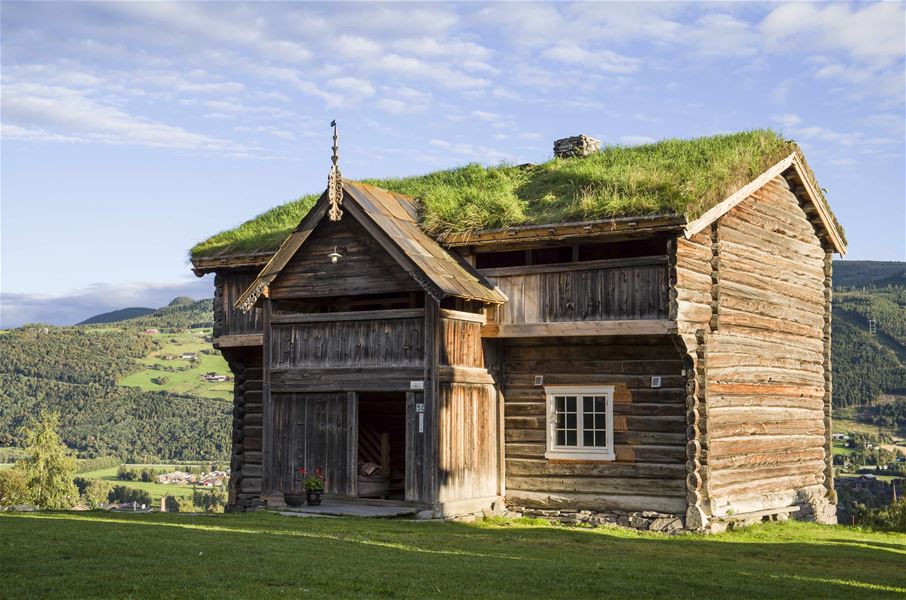 Nordigard Blessom
Nordigard Blessom
Nordigard Blessom
Nordigard Blessom
Nordigard Blessom
In the Gudbrandsdalen valley, on the sunny side of the village of Vågå, you will find Nordigard Blessom farm hotel. Surrounded by national parks on all sides, you can experience a vibrant 17th century farm in Gudbrandsdalen.

"Nordigard Blessom is a fully operational sheep-farm from the 17th century, where, during the summer months, the sheep can be seen grazing in the lush hills behind the farm. Gudbrandsdalen has a long tradition of welcoming
guests, and is widely known for its hospitality. Whith visitors in the house, only the very best of food and beverages were served, and stories from near and far were shared.

Nordigard Blessom was already back in the olden days a guesthouse, housing numerous artists from time to time. The doors have now been re-opened for the public to experience a vibrant 17th century farm in Gudbrandsdalen, in historic and fairytale-like surroundings. Our primary incentive is for you to experience the unique tranquility of the 17th century log-houses on our farm. However, with modern comfort, Wifi may be used if desired.

The atmosphere at Nordigard Blessom will entice you to slow down, forget the time and enjoy the simple things in life, such as our fantastic surroundings. And if you have a car at disposal, staying with us gives you the perfect opportunity to travel to Galdhøpiggen and Besseggen, or to places such as Geiranger, Stryn, Lom, Valdresflya and Rondane with ease.

Located between north and south, east and west our farm has become the accomodation of choice for those traveling from Oslo - Sogndal, Oslo - Bergen, Oslo - Tronheim, Oslo - Geiranger and Oslo - Ålesund. For those spending time in Vågå related to business or otherwise, the offer of our home-like atmosphere and home-made meals has become more and more appealing. The farm is located a short walk from the town-center with grocery stores within a few hundred meters down the road.

Breakfast is served in the big blue kitchen in the main house and is served at the long table for your enjoyment. A healthy and tasty farm breakfast, mainly consisting of home-made foods. We serve home-grown vegetables and berries from the garden and the woods when in season. To many the favorite is our homemade bread with our homemade strawberry jam! The newly renovated yellow kitchen is yours to use for self-cooking.

We offer rich traditions, wonderful newly restored wooden houses from the 16th - and 17th century as well as a barn full of animals. A genuine experience with a difference making guests come back time after time. Guests from near and far are welcome all year around!"
More Information
Pets allowed
Washing machine
Number of rooms: 4