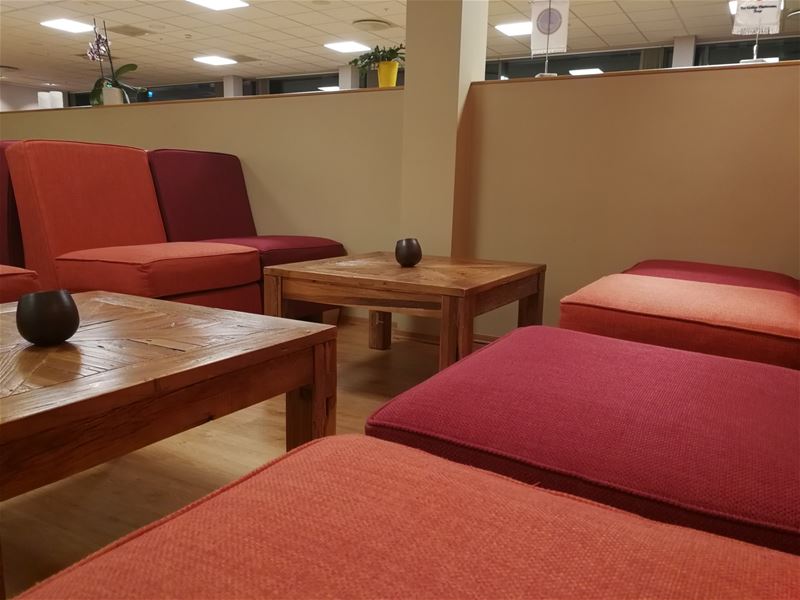 Modern hotel in downtown Dombås.
Dombås hotel is located on the westside av the e6 highway. The hotel has two parts, one from the 1970s and one from 2014. In total there are 99 rooms on the hotel, where as most of them are twin rooms. Our dining area can fit up to 125 guests at the same time, and we offer dinnerbuffet for our guest everyday in the high season. We also have a bar with a fine selection of international and locall beer. 
In addition to the hotel we also have a motel, Dombåstun. Dombåstun consists of 18 newly renovated motel rooms in peacefull surronding 200-300 meters behind the hotel. For check inn at Dombås hotel contact the recepetion at Dombås hotel. 
Contact Information
Address: Domaasgrendi 1, 2660 Dombås
More Information
Restaurant
Breakfast
Conference rooms
Gym
Stepless access
Elevator
Disabled parking
Railing in stairs
Physically disabled facilities
Allergy friendly room
Tactile paving
Pets allowed
Sauna
Number of rooms: 114
Antal våningar: 3
Number of bars: 2