Øystein Brandsar - Juventyr
Øystein Brandsar - Juventyr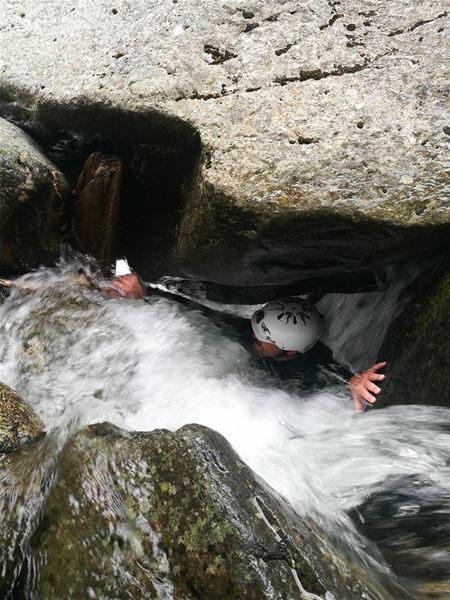 Øystein Brandsar - Juventyr
Øystein Brandsar - Juventyr
Øystein Brandsar - Juventyr
Øystein Brandsar - Juventyr
Øystein Brandsar - Juventyr
Øystein Brandsar - Juventyr
Øystein Brandsar - Juventyr
Canyoning is an activity that is just as fun for everyone, no matter your age. The activity can easily be adapted to fit everyone needs and wishes.

Canyoning is one of many great adventures the beautiful nature of ours has to offer! Here you truly become one with the nature. Down in the narrow canyon we play around in the water and challenges the nature has created for us. Dressed up in wetsuits, life jackets and helmets we travel down the river jumping in potholes, swimming behind waterfalls and sliding down nature created slides. An experience for life!

You're equipped with a full-length wetsuit, wetsocks, life jacket and helmet. All you need to bring is shoes that can get wet (such as sneakers) and one shorts to wear outside the wetsuit. Preferably swim shorts (slippery fabric) as this gives you a speed boost in the slides.

You need to bring shoes and shorts!

It's recommended to bring a towel, extra clothes and maybe wool to wear under the wetsuit as an extra isolating layer!

Local guide with more than 10 years' experience!