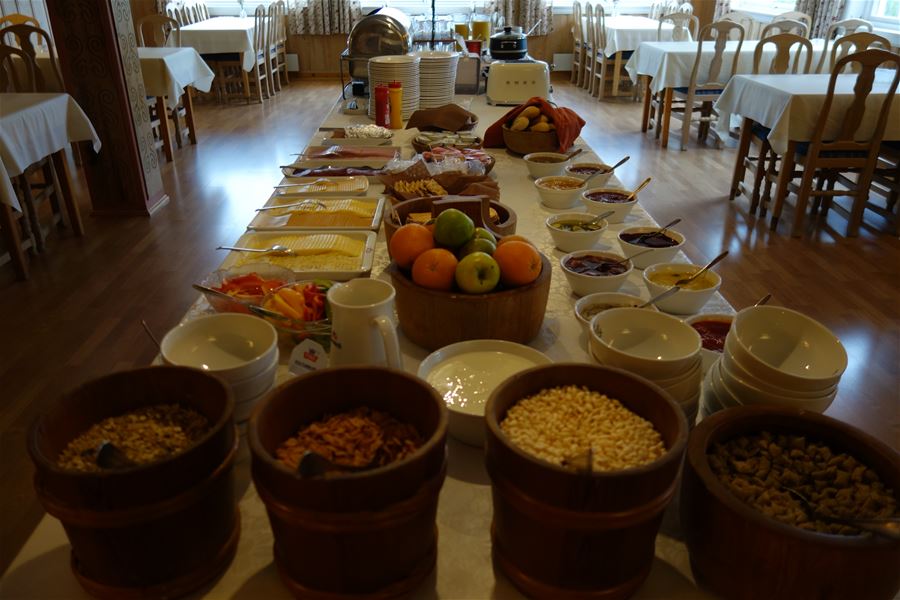 Øigardseter Mountain Lodge
Øigardseter Mountain Lodge is situated in Høvringen, the gateway to the majestic Rondane mountain range.
At Øigardseter we offer accommodation in traditional surroundings. Here we have the mountain lodge, modern apartments, and a simpler large cabin. All our guests are welcome to enjoy our breakfast and lunch buffets and a three-course dinner with a fantastic view of the mountains and Gudbransdalen. Our living rooms with open fireplaces are cosy and warm, an ideal place to curl up with a good book.

We here at Øigardseter have been welcoming guests for close to 100 years and today it is run by the third and fourth generation of Hovengen's . With a focus upon well-being and attention to personal service, we have many loyal guests that return year after year. We welcome you to stay with us at Øigardseter.
More Information
Pets allowed
Sauna
Bicycle rental