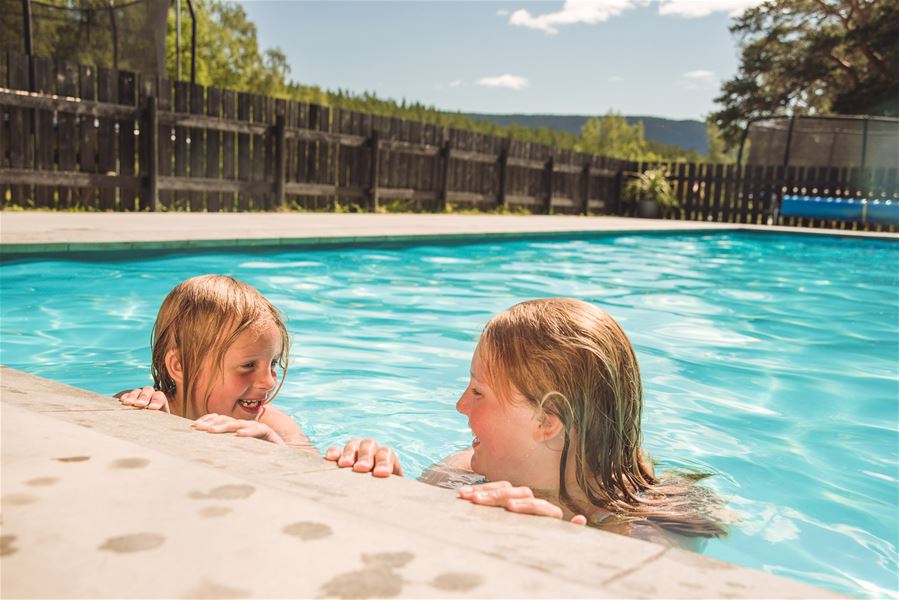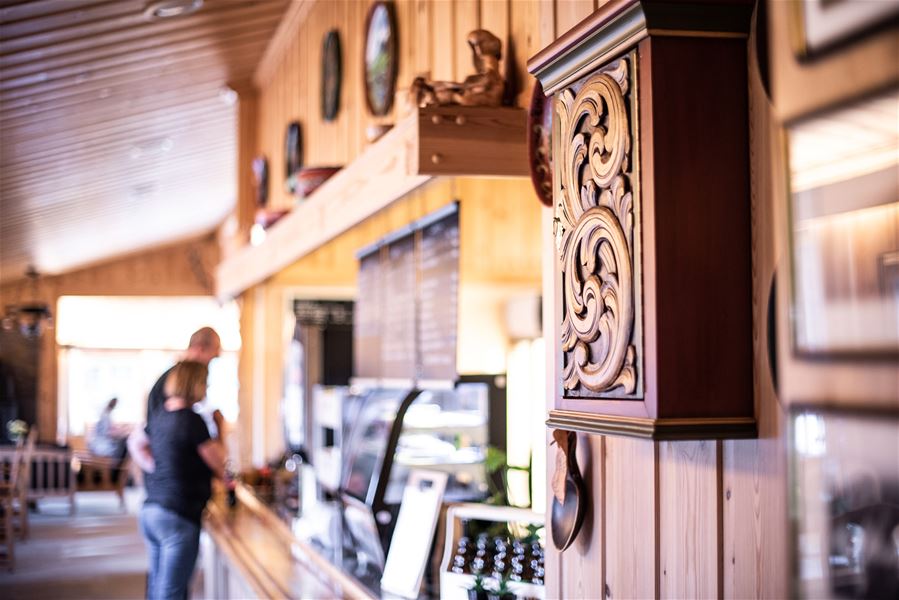 Toftemo is located by highway E6, 2 km north of Dovre town centre and 10 km south of Dombås.
Built in 1820, the site was originally part of Tofte Kongsberg and has operated as a coaching station ever since.

Previous guests include King Haakon VII, Queen Maud and Crown Prince Olav during his coronation tour of 1906.

Today Toftemo Coaching Inn is a modern tourist business with 33 rooms.

Spacious and well-appointed caravan site with 150 electrical outlets and 21 cabins. We have a cafeteria, shop, and meeting and function rooms.

Toftemo Coaching Inn is located close to the river Lågen, which is excellent for fishing.

Our outdoor pool is heated to 26°. There'a lots to do in the area such as visiting the preserved farm estate at Budsjord, seeing the park of historical buildings, alpine and cross country skiing, horse riding, musk-ox safaris and rafting. Toftemo is centrally located in the heart of Norway and is a great base for trips to the national parks of Dovrefjell, Rondane and Jotunheimen in both summer and winter.

We offer affordable rooms with bed and breakfast, half and full-board accommodation.
More Information
Access to kitchen
Breakfast
Pets allowed
Washing machine
Number of rooms: 25