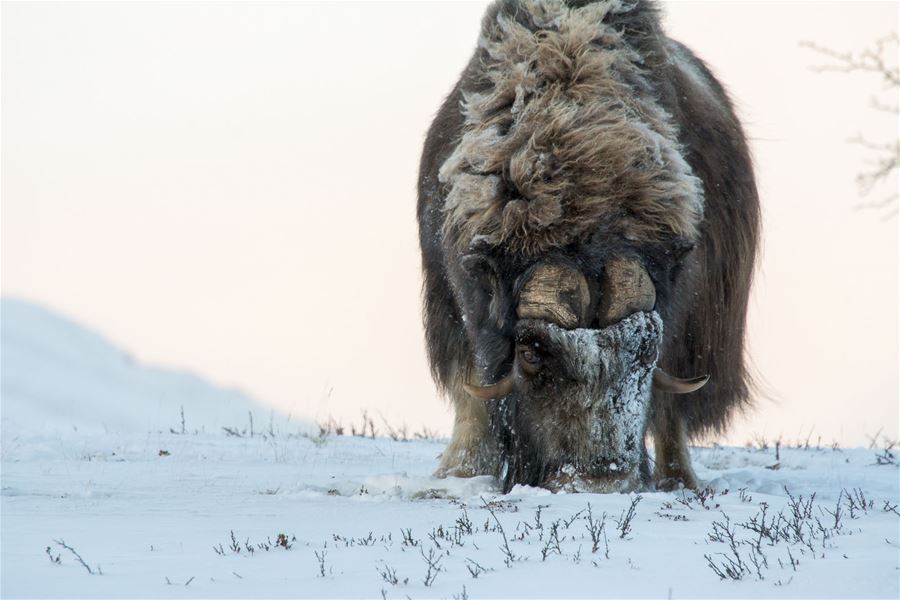 WINTER Musk Ox safari at Dovrefjell
Dovre­fjell is well known for the tribe of Musk ox, and every day in the winter you can join gui­ded tours with Musk ox Adven­ture.
The Musk ox safari with guide starts 9AM at Furuhaugli with a breifing about the Musk Oxes and the Dovrefjell National Park. After that we drive 15-30 minutes by car and start a 4-6h hiking trip.

Our cabins have kitchen, and the restaurant ar open.