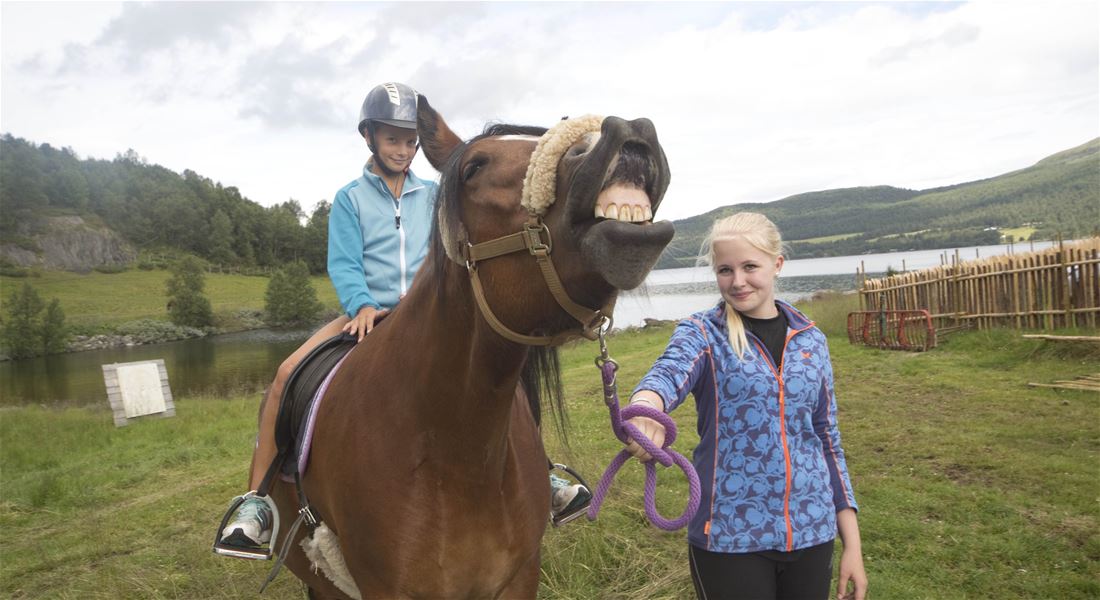 Kalven Seter Farm and Coffee Shop
Kalven Seter Farm and Coffee Shop, an old summer farm with eight farm buildings, is situated at the foot of Jotunheimen mountain, at the southern end of Lemonsjøen and Sjodalen, just off highway 51, the Valdresflya road in Vågå municipality.
The houses date from the 19th and 20th century, the oldest being from 1860 and the newest from 1933. The farm area comprises two farmhouses, a dairy, a barn, two cowsheds, stables and an outhouse.

Coffee Shop

Kalven Seter Farm has an incredibly good coffee machine that makes delicious coffees such as latte, cortado, macchiato, cappuccino, espresso, mocha, and several types of americano.

We source our coffee from Solberg and Hansen in Oslo, one of Norway's best coffee roasters.

All food served at Kalven is freshly made, using local produce where possible. To accompany your coffee, we serve delicious sour-cream waffles, feittbrød (fat bread), traditional lefser pancakes, flatbreads, open sandwiches with brown cheese or white cheese rolls.

We also serve hot chocolate, juice, tea, ice cream and chocolate.

Welcome to Kalven seter Farm!