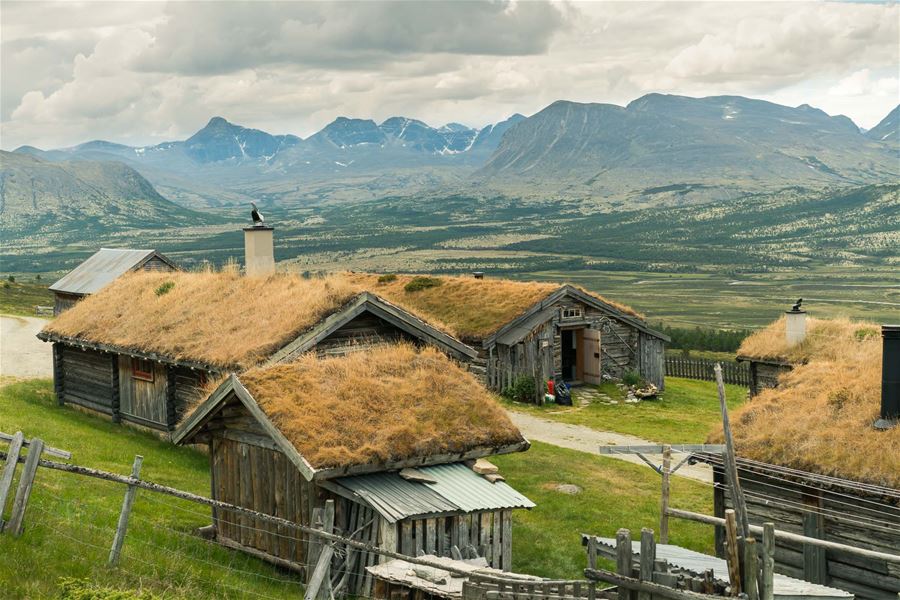 Bergseng Seter - Farm holiday
Bergseng Seter offers stays in old, well kept cabins on a summer mountain farm. The summer farm is located in the beautiful mountain valley Grimsdalen with old traditions for summer farming. From the farm you get a spectacular view towards the majestic Rondane.
Experience living on a summer mountain farm in a traditional cabin. In Grimsdalen animals spends their summer on mountain pasture, and this gives the valley a distincitve character. At the summer farm you can participate in animal care. Bergseng Seter consists of five cabins and a barn with sanitary instalations. The outdoor area is child-friendly. All the cabins share great outdoor areas. We also have a wood heated hot tub with the majestic view of the mountian group Rondane. There are great hiking opportunities around Bergseng Seter, with suitable trails for everyone. If you enjoy bike rides, Bergseng Seter is a good starting point. For those who likes challenges, Bergseng Seter can be a great base for hikes up mountains over 2000 meters. It is the combination of experiencing a real authentic summer farm, the surroundings and the great view that makes the experience so unique.